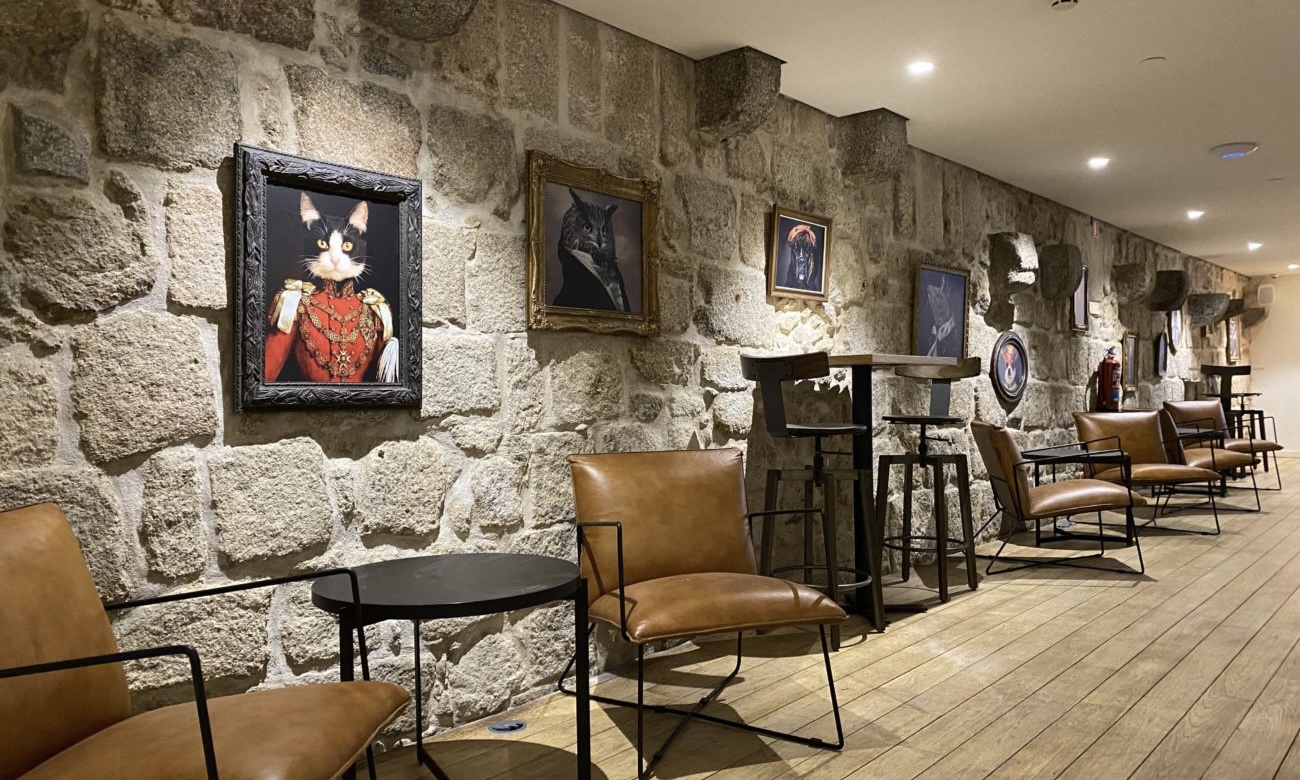 project
The Central House Ribeira
We carried out the Interior Design Project in a building declared World Heritage Site by UNESCO.
Client

The Central House

Rooms

22

Date

2021

Location

Oporto

Typology

Urban

Beds

191
02

about the project
Restructuring of the second Hostel acquired by the chain The Central House
The Central House acquires a Hostel in the heart of the Baixa district, one of the most popular and touristic neighborhoods of Porto, next to the busy Ribeira Square. The building acquired by the chain represents the purest Porteño style with its facades covered with tiles so typical of the locality. The interior is composed mostly of wooden structures, old walls and granite stone arches.
We have been a strategic collaborator for the chain with the design of its first Hostel in Lavapiés, achieving an important reputation success. Although it was already a Hostel at the time that The Central House acquired it, the decoration did not keep the characteristics of freshness and boldness that characterize the TCH brand. Now it was time to do it again and to reconvert the old Hostel into a future TCH.
A reconversion under the chain's standards
Taking as a reference The Central House Lavapiés, the first hostel of the chain, we were in charge of the interior design project for this urban complex. The most important work focused on giving warmth and attraction to the common areas of the Hostel and the new Citynizer Plaza Porto.
The common areas of the Hostel are divided into three spaces and three different levels. In the access is located the reception area and the lobby where we looked for a large table where no barriers are generated to serve the customer, we eliminated the cold granite floor and replaced it with microcement. In this space, customers find a large mural that generates a sensory immersion in the traditional streets of Porto and a plant wall.
On the mezzanine, a space for relaxation, reading and conviviality has been created with a personalized museum. The 2,342 m2 establishment will have 200 beds distributed in rooms of different types, as well as spacious and comfortable. We will be able to find: private rooms (similar to a hotel) and shared rooms (similar to a hostel), the latter will have spacious and energizing common areas carefully designed.
In the basement there is a space for groups and large format television, connected to Citynizer Plaza. This last space has been designed to become one of the best spaces in Porto to enjoy live music. With a theatrical stage, a giant screen and an illuminated bottle wall bar that combined with the ancient granite stone walls and arches make the space a unique place.
contact
Tell us about the project you are thinking about, we can help you.